What Is Boxing Day All About?....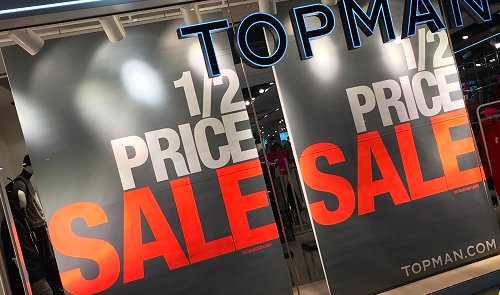 So when is Boxing Day ? December 26th, is Boxing Day and is a holiday celebrated in Britain, Australia, New Zealand, Canada, and other Commonwealth countries. Boxing Day originated in England in the middle of the nineteenth century under Queen Victoria. It is spent with family and friends at open gatherings with lots of food, fun, friendship and love. Food on boxing day usually includes left over turkey from the day before. This can be eaten in sandwiches or as a meal with vegetables, roast potatoes and all the trimmings. Some people like to have cold ham in a buffet style so the cook can also have a rest and spend time with the family.
Why Is Boxing Day Called Boxing Day
Boxing Day is so called because it was the custom on that day for tradesmen to collect their Christmas boxes or gifts in return for good and reliable service throughout the year. Boxing Day is also St. Stephen's Day. St Stephen was a little known saint who achieved eternal fame by being the first Christian to be martyred for his faith by being stoned to death shortly after Christ's crucifixion. He's also named in the Christmas song Good King Wenceslas
"Good King Wenceslas looked out on the feast of Stephen"
The traditional celebration of Boxing Day included giving money and other gifts to charitable institutions, needy individuals, and people in service jobs. The holiday may date from the Middle Ages (A.D. 400's--1500's), but the exact origin is unknown. It may have begun with the lords and ladies of England, who presented Christmas gifts in boxes to their servants on December 26. Or it may have begun with priests, who opened the church's alms (charity) boxes on the day after Christmas and distributed the contents to the poor.
Boxing Day Traditions
Some say the tradition stems from Roman times when money to pay for athletic games was collected in boxes. Amongst the ruins of Pompeii, boxes made out of earthenware with slits in the top full of coins have been found. Later the Romans brought the idea of collecting boxes to Britain, and monks and clergy soon used similar boxes to collect money for the poor at Christmas. On the day after Christmas, the priests used to open the boxes and distribute the contents to the poor of the village. Thus this day came to be called Boxing Day.
Shopping And The Boxing Day Sales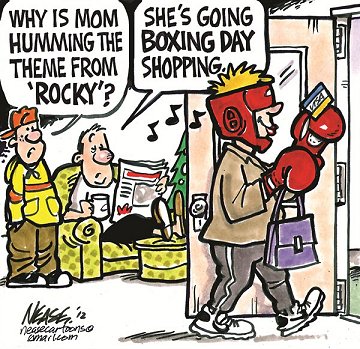 While government buildings and small businesses are closed, the malls are filled with people either exchanging gifts or buying reduced priced Christmas gifts, cards, and decorations. Most shops start their boxing day sales and people queue all night just to get a bargain. Most shops and department stores have reduced opening times and usually operate a Sunday time period. This is usually 10-4pm in Britain.
Boxing Day Events
Christmas Eve, Christmas Day and Boxing day is classed as the Christmas Season with Boxing day falling on the following Monday if December 26th falls on a Saturday or Sunday. Relaxing on Boxing Day is what the majority of people do but some people get out and take part in sporting events. Football matches and horse racing as well as shopping in the sales are some of the popular Boxing Day past times.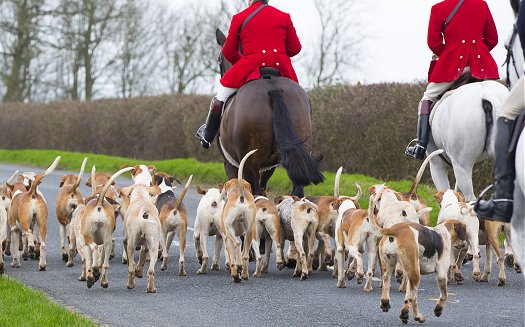 Traditionally fox hunting was a sport for the upper classes. Dressed in red and with a pack of dogs no fox was safe on this day. Fox hunting is now banned in the UK but the tradition still goes on illegally.
The Boxing Day Traditional Dip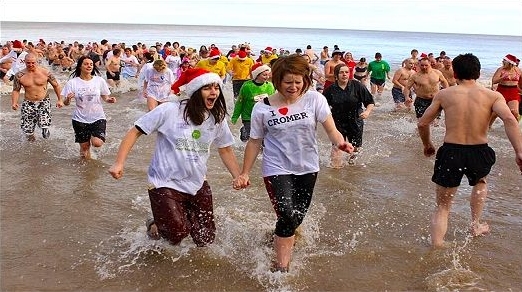 The Boxing Day Dip is a charity event where people in fancy dress swim in the sea on Boxing Day. There are several such dips held around Europe, but the largest is organised by the Lions Club of Sunderland, England. Participants are expected to wear fancy dress and jump into the North Sea. The oldest is Tenby Boxing Day Swim in Pembrokeshire, Wales, which started in 1970.
DISCOVER MORE...
So what is Christmas all about?