What Is the history of Boxing Day?....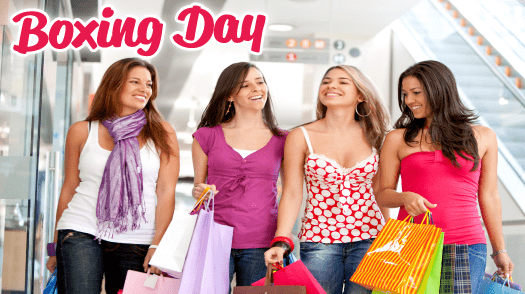 When Is Boxing Day?
December 26th, is Boxing Day and is a holiday celebrated in Britain, Australia, New Zealand, Canada, and other Commonwealth countries. Boxing Day originated in England in the middle of the nineteenth century under Queen Victoria. For years in which the holiday falls on a weekend, the celebration is moved to make sure workers still get a day off (except in Canada, where it remains Dec. 26) In the UK it's classed as a Bank Holiday.

• Sun 26th December 2021
• Mon 26th December 2022
• Tue 26th December 2023
• Thur 26th December 2024
• Fri 26th December 2025
• Sat 26th December 2026

Why Is Boxing Day Called Boxing Day?
Boxing Day is so called because it was the custom on that day for tradesmen to collect their Christmas boxes or gifts in return for good and reliable service throughout the year. Boxing Day is also St. Stephen's Day. St Stephen was a little known saint who achieved eternal fame by being the first Christian to be martyred for his faith by being stoned to death shortly after Christ's crucifixion. He's also named in the Christmas song Good King Wenceslas
How Do We Spend Boxing Day?
Boxing Day is spent with family and friends at open gatherings with lots of food, fun, friendship and love. Food on Boxing Day usually includes left over turkey from the day before. This can be eaten in sandwiches or as a meal with vegetables, roast potatoes and all the trimmings. Some people like to have cold ham in a buffet style so the cook can also have a rest and spend time with the family.
"Good King Wenceslas Looked Out On The Feast Of Stephen"
The traditional celebration of Boxing Day included giving money and other gifts to charitable institutions, needy individuals, and people in service jobs. The holiday may date from the Middle Ages (A.D. 400's--1500's), but the exact origin is unknown. It may have begun with the lords and ladies of England, who presented Christmas gifts in boxes to their servants on December 26. Or it may have begun with priests, who opened the church's Alms (charity) boxes on the day after Christmas and distributed the contents to the poor.
Boxing Day Traditions
Some say the tradition stems from Roman times when money to pay for athletic games was collected in boxes. Amongst the ruins of Pompeii, boxes made out of earthenware with slits in the top full of coins have been found. Later the Romans brought the idea of collecting boxes to Britain, and monks and clergy soon used similar boxes to collect money for the poor at Christmas. On the day after Christmas, the priests used to open the boxes and distribute the contents to the poor of the village. Thus this day came to be called Boxing Day.
Panto Season – Oh No It's Not… Oh Yes It Is!
Christmas wouldn't be Christmas without seeing a traditional Boxing Day pantomime with the kids. Nothing gets you in the festive spirit like watching classic family favourites such as Dick Whittington, Aladdin, Jack and the Beanstalk, Sleeping Beauty, Peter Pan, Cinderella or Hansel and Gretel.

Panto for short is a traditional Christmas play where audience participation is expected. Kids love getting involved by shouting out "It's behind you" or "Oh no it's not, Oh yes it is." All the stars come out to take part and dress up as pantomime dames such as Widow Twankey which is always portrayed by a man. Other well known pantomime characters include her sons Wishy Washy and Aladdin.
The Wren Boys Of Ireland
In Ireland, Boxing Day is known as "St Stephen's Day" and is famous for its "Wren Boys". Tradition says that to kill a wren is unlucky unless it's on Boxing Day. St Stephen was killed, reportedly stoned to death, for believing in Jesus. In Ireland many years ago the Wren Boys would go out with blackened faces from burnt cork and would stone Wrens to death. They would then tie them to a pole decorated with holly and ribbons and carry their catch around the town knocking at doors and asking for money, food or a gift. In return for a donation the recipient received a feather from the Wren as a thank you.

Today this barbaric act has stopped and the Wren boys go around town in fancy dress (usually women's clothing) carrying a stuffed bird in a cage. Wren Boys sing carols and collect money that they give to charity.
Boxing Day Sales Shopping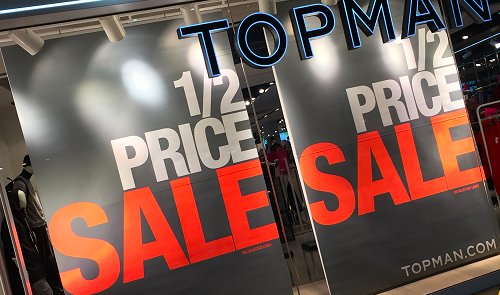 While government buildings and small businesses are closed, the malls are filled with people either exchanging gifts or buying reduced priced Christmas gifts, cards, and decorations. Many children like to go and spend their gift vouchers that they received on Christmas Day.

Most shops and department stores have reduced opening times and usually operate a Sunday time period. In Britain opening times are 10-4pm but some retailers open really early, typically 5am and offer huge discounts and sale items to attract people instore. It's quite common to see long queues forming early in the morning or overnight as shoppers are eager to grab the bargains on offer.

Many stores have had to implement crowd control by limiting entrances and the number of shopper's instore at any one time. Some are now issuing tickets that guarantee them the hot product they have queued up to buy. Due to the popularity of the Boxing Day sales many stores are now running Boxing Weeks where bargains can be had in the days before and the days after Boxing day. With many people now owning personal connected devices it's far easier to sneak away from the festivities and family on Christmas Day and Boxing Day to do a bit of online shopping via their mobiles or tablets. It's believed that 32% of people will be logging on on Christmas Day, motivated by the fear of missing out on a bargain.
Christmas Shop-And-Stay Malls
For people living in Australia shopping on Boxing Day just got a little easier. The Eastland Shopping Centre has just opened a brand new, 120 room hotel right above it. The hotel is offering shoppers the chance to stay the night after a long day or give them a head start on being the first in the stores the following morning.

Many shoppers have realised this means that on Boxing Day they can be refreshed and in the ideal spot to hit the shops. Many rooms for Christmas night have already been booked up and the hotel is expecting it to be very busy on the eve of Boxing Day. Shop and stay options are becoming more popular across Melbourne with additional shopping centres either planning or are in the construction phase of building onsite hotels or apartments.

Keep Boxing Day Shops Closed Campaign
In 2016 there was a campaign in the UK to ban the opening of shops on Boxing Day to give shop workers a much needed day off. The petition created by baker Ian Lapworth was aimed at putting an end to the commercialisation of Christmas. The petition amassed 235,000 signatures and was delivered to Theresa May Prime Minister. The petition did not succeed as the government has previously stated that they will not tell any retailers what to do - it's for them to decide commercially if they wish to open or not. A survey of shoppers in 2016 revealed that 84% thought that shops should be closed so shop staff can spend 2 days away from work with their family and loved ones.

How We Spend Our Boxing Day Money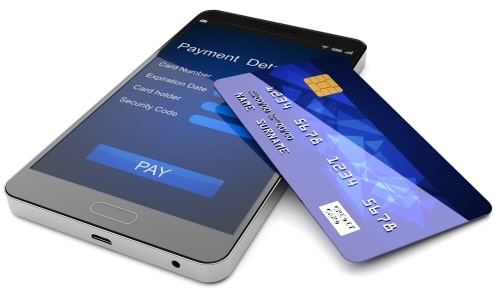 High street shops were quieter than the year before with footfall up to 5pm on Boxing Day down 4.5% on the same period last year. The wider drop in shopping trips to physical stores comes as consumers increasingly turn online for their purchases.

One survey discovered that 18% of shoppers were bored and were shopping as something exciting to do where as 15% were looking to buy replacements for Christmas gifts they received that they did not like.

Physical stores saw a 5.8% decline for high street shopping visits, a 4% downturn for shopping centres and a 2% drop at out of town locations over last year. Even with the decline 78% of all Boxing Day transactions took place in stores although online sales were very strong with online shoppers spending an amazing £519,000 every minute.

Currys PC World said more than a quarter of a million customers logged on in one hour on Tuesday morning, with 63% using phones to place orders.

An estimated 22 million people visited the high streets and websites looking for deals with many retailers starting their discounts online on Christmas Eve. Shoppers started their buying on Christmas day with sales up 5% on last year.

Selfridges said that during the 3 hour trading period from 9am it had registered £4 million in sales at its Manchester, London, Birmingham stores and online and it was expecting a record-breaking day. Barclaycard said that 34% of Britons will take part in the festive sales, up from 23% last year.

The UK is preditcted to spend in 2023 £80 billion on Christmas shopping with groceries accounting for £12 billion.

Pre-Christmas sales were up by 2.6% compared with last year. Britain's retail successes have been credited in part to national promotional days like Black Friday and Panic Saturday. The British Retail Consortium (BRC) reported that non-food stores saw their worst fall in sales since 2009.

Fast-growing discounters Aldi and Lidl were the biggest winners over the Christmas period, with sales up at each by 16.8%. Overall sales for the sector rose 3.8% to £28.9bn compared to last year. Across the grocery retailers, households shrugged off economic worries to spend an average £1,054 over the period. It said shoppers continued to trade up to more expensive products, with a record £469m spent on premium own label lines such as chilled items, bakery goods and fresh meat in December alone.

Mince pie sales rose 13.2% to £93m while alcohol was up 5.1% to £3.9bn. Overall supermarket sales increased in value by 3.8%, with an additional £1bn ringing through the tills compared to the same festive period last year. Shoppers parted with £747m on 22 December alone, making the Friday before Christmas the busiest shopping day ever recorded.


Boxing Day Events
Christmas Eve, Christmas Day and Boxing Day is classed as the Christmas Season with Boxing Day falling on the following Monday if December 26th falls on a Saturday or Sunday. Relaxing on Boxing Day is what the majority of people do but some people get out and take part in sporting events. Football matches and horse racing as well as shopping in the sales are some of the popular Boxing Day past times.
Football on Boxing Day
Traditionally, football matches on Boxing Day are played against local rivals. This ideas was to avoid teams and their supporters having to travel long distances to away games the day after Christmas Day. The Boxing Day match is also a very popular event in the sporting calendar. While major European leagues take a break after Christmas, the likes of Liverpool, Chelsea, Manchester United and Arsenal, will be back out on the pitch looking to score a vital three points.
The Boxing Day Hunt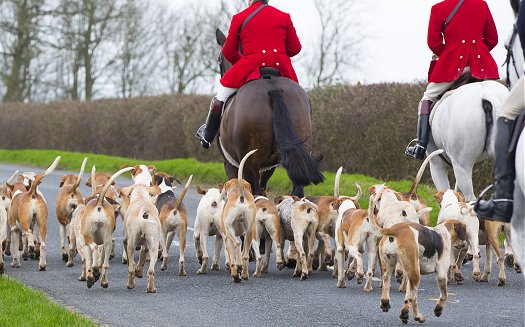 Traditionally fox hunting was a sport for the upper classes. Dressed in red and with a pack of dogs no fox was safe on this day. Fox hunting is now banned in the UK but the tradition still goes on illegally, although certain modified forms of hunting foxes with hounds are still within the law.
The Boxing Day Traditional Dip
The Boxing Day Dip is a charity event where people in fancy dress swim in the sea on Boxing Day. There are several such dips held around Europe, but the largest is organised by the Lions Club of Sunderland, England.

The dip takes place at Seaburn beach in Sunderland with temperatures in the North Sea around 9.5C (49F). This very popular event regularly attracts hundreds of brave souls and over 5,000 spectators. They raised over £28,000 in 2019. If you want to take part registrations open at the end of October and places are limited to around 220.

Participants are expected to wear fancy dress and jump into the North Sea though most only go in as far as their knees then come out again. The oldest dip is the Tenby Boxing Day Swim in Pembrokeshire, Wales, which started in 1970. A roaring bonfire meets the swimmers coming out of the sea and all participants receive a medal for bravery.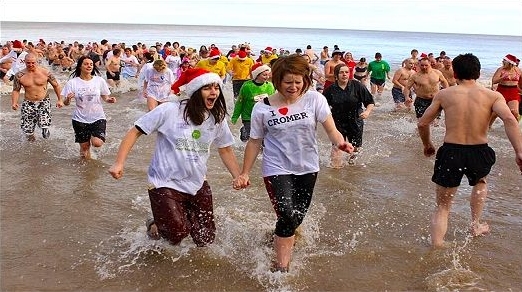 Travel On Boxing Day
Boxing Day is a holiday for most people so travel will be very restricted on public transport. Usually no trains run on Boxing Day and busses will be running to a Sunday schedule. Expect taxis and black cabs to increase their fares by around £4 - £5 a journey. Most airports will be operating as normal so ensure that you allow plenty of time to get there if you're intending to travel by public transport. Top get away destinations for Brits this Boxing Day include, Dubai, Barcelona, Tenerife, Benidorm and New York.

Highways England will try to remove or suspend as many roadworks as possible over the festive period to make travel easier for the motorist. Try to avoid Thursday 23rd December 2021 as this is predicted to be the busiest time for travel as people are out shopping and leaving early from work for their festive break. The AA predicts that the most-likely traffic hotspots are where there are shopping centres close to motorway interchanges, such as Lakeside and Bluewater centres off the M25 in Essex, Cribbs Causeway off the M5 at Bristol, Sheffield's Meadowhall Centre off the M1 and the Metrocentre off the A1 at Gateshead in north east England.
Watch Lori give a light hearted roundup of Boxing Day for Canadians.
Discover More...
All you ever wanted to know about Black Friday.
Read More
Christmas Markets what are they all about?
Read More
So what is Christmas all about?
Read More
When should the Christmas decorations be taken down?
Read More
All you ever wanted to know about New Year's Day.
Read More
The latest news from around the world about Boxing Day.
Read More