Welcome To The - Frequently Asked Questions Area.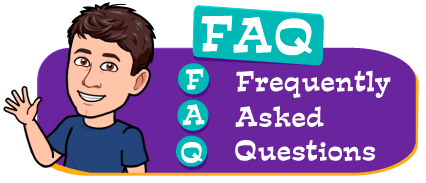 Hopefully we can answer plenty of your questions but there's also a feedback form at the top you can fill out if you can't find the answer.
*How Can I Advertise On Your Website?
If you are interested in advertising please send us an email or fill in the feedback form. We will be happy to discuss your needs and offer you ad space at the best price.
*Can You Critique My Demo ?
Yes if you send an MP3 we will be glad to give it a listen and provide comments and advice.
*Employment Opportunities
We do not have anything available right now, but may in the future. You're more than welcome to get in touch and tell us why you think working for us would be to our advantage.
*Press & Media Enquiries
For press and media enquiries about www.pauldenton.co.uk please contact us using the links at the top of the page.
*Website Enquiries
If you have a comment or enquiry about our website, or would like to report a bug, please send us a message by using the contact links at the top of the page.
*Website Accessibility
We're committed to making our website as accessible as possible to all audiences (including those with visual, hearing, cognitive or motor impairments) to meet its requirements under the Disability Discrimination Act. We have tried to provide a high level of accessibility to ensure that our site content can be read by everyone, regardless of disability and technology used and developments in this regard are ongoing.
*Radio Showprep
If you have come to this site looking for free radio showprep well you're in luck. We have created a page with some useful information that you can use on your show. It's not as good as the paid for services but it is free.To access it click here.
*Studio Photos
If you want to send me photos of your radio station studios to add to the gallery feel free. We are always glad of any submissions and tours round your station are also gladly accepted ;)
*Studio Webcam
If your radio station has a webcam and you would like it featuring on our webcam page, then let us know via the links at the top of the page and we will add it to the site.
*Radio Jingles
Unfortunately Paul Denton is a freelance radio presenter and is not a jingle production company. Therefore he does not make jingles. We have the Radio Jingles Page that lists many of the top jingle production companies that would be happy to help you out.
*More Questions
If you have even more questions about the site and they haven't been answered here then get in touch via the links at the top of the page.