Egypt - Land Of The Pharaohs....
Planning a trip? here's the best time to go.

Six hours flying time and you enter a land of amazing contrast, where ancient and modern live side by side. The river Nile gives Egypt life as it has done for many centuries. Felucca boats, wooden craft with single sails of white cotton criss cross between the banks.Oxen work in the fields while rickety pumps draw water for irrigation, a scene probably not changed in over 2,000 years.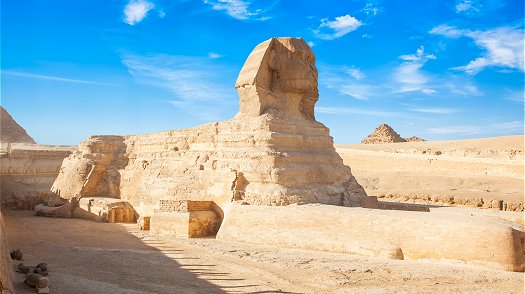 Discover Egypt's mystical and timeless appeal from the ancient sights of the pharaohs at Luxor to the beaches of the Red Sea at Hurghada. Ancient civilisations have left their mark on the landscape creating one of the most spectacular sightseeing destinations in the world. It took over two and a half million blocks of stone, 100,000 men and 20 years to complete the Great Pyramid at Giza, a marvel of engineering then as it is today. Visit the ancient temples and tombs by taking the Nile cruise. Learn facts like the word mummy comes from mummiya, which is Arabic for bitumen in which bodies were preserved. Marvel at the awe-inspiring Pyramids and the Sphinx in Cairo or try scuba diving and snorkelling in the Red Sea.
Egypt's cuisine includes bean stew and felafel which are the local specialities with veal, lamb and pigeon also popular. Burgers and chips are also available for those that are less adventurous.
Shopping In Egypt
If you have a desire to do some shopping, Egypt is a shoppers paradise where haggling for a bargain is the name of the game. By the time you've finished you'll be laden down with the finest Egyptian carpets, woodcrafts and rugs. Egypt has a very low humidity level but temperatures can rise to over 100 degrees Fahrenheit between June and August. Early starts may be the best way to make travelling more comfortable. Egypt's water supply is not the most hygienic so to combat upset stomachs drink bottled water and don't take ice in your drinks. If visiting religious sites, thighs and shoulders should be covered out of respect for the local Islam customs.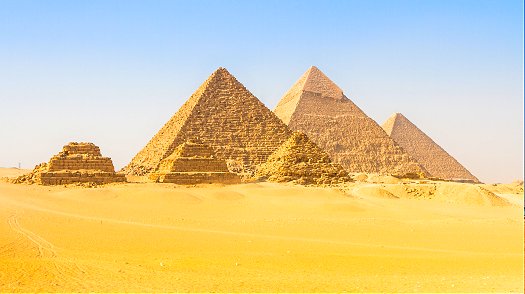 Ballooning Over The Nile
The pace of life is a lot slower than back home so do like the locals and take it easy. You may also find restrictions on the consumption of alcohol in restaurants both inside and outside hotels. A full passport is required and a visa which can be obtained through the Egyptian consulate. A trip to Egypt isn't complete without ballooning over the Nile or driving across the Nubian desert watching the sun rise in the land of the Pharaohs, it's an experience of a lifetime.