Whistler - A Skiers Paradise
Planning a trip? here's the best time to go.

Nestled in the Coast Mountains of British Columbia, just 75 miles north of Vancouver, lies Whistler Resort and home of Whistler and Blackcomb mountains. Whistler's first ski area opened back in February 1966 and since then this alpine village has not looked back. Whistler has accommodation for 4,700 people in 115 hotels, condos and bed and breakfasts. The village is constantly winning awards from various ski magazines as the number one ski resort in North America, and has also earned international recognition for its commitment to first-class service and facilities. The resort is being continually developed and investment in the next five years is expected to top $300 million, $8 million of that being spent on cutting four new gladed runs on Whistler mountain and improvements to both mountains.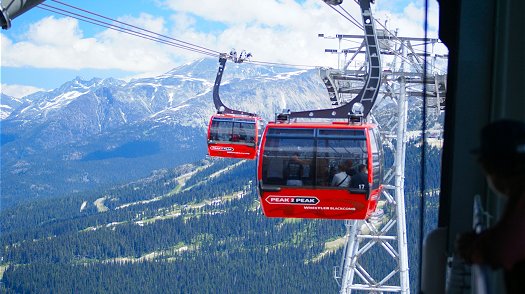 Two million visitors a year arrive from all over the world to have fun on the two 7,000 foot tall mountains. Average snowfall per year on the summit is 30 feet with temperatures hitting a low of -12 degrees between December and February and -8 degrees between March and May. Activities don't only include skiing there's also snowmobiling, snowshoeing, ice-skating, cross country skiing and even for the brave amongst us, winter hiking and camping.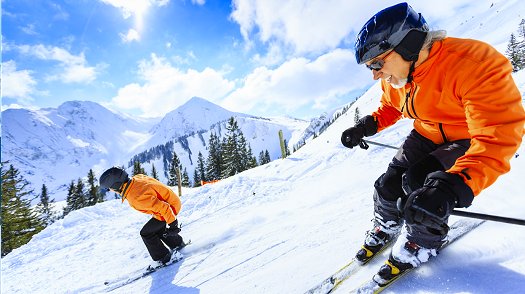 A car is not essential during your stay as the village has been cleverly designed to avoid the need for having your own transport. The centre of the village is pedestrianised and a good transportation system ensures you can easily get to and from the mountain facilities and around the village. The village core comes alive with festive entertainment, intriguing shops and cosy bistros. After a day of skiing or sightseeing a meander through the cobbled pathways and browsing through some of over 200 shops is a great way to spend an afternoon. Here you'll find the shops open seven days a week selling native Indian art, locally made jewellery and the highest fashion goods.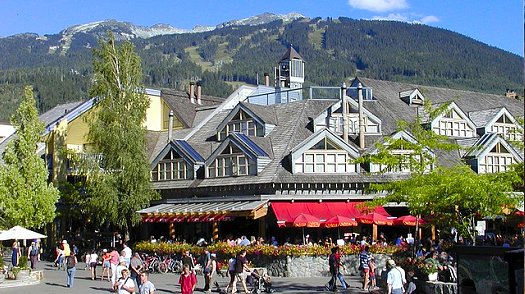 There are more than 80 restaurants dotted throughout the resort serving everything from rack of lamb and spicy Thai curry to sushi and traditional North American cuisine. Both mountains offer amazing mountaintop dining, from early morning breakfasts to special evening themed events. Take your choice from casual pub meals, to formal dining to family restaurants, Whistler caters for all.
When the sun goes down the village comes alive with entertainment for everyone, romantic candlelit dinners, cosy pubs, walks under the stars to hot and happening nightclubs. Not forgetting of course a bubbling hot tub at the end of an exhilarating day on the slopes.
Whistler is all about clean mountain air, spectacular scenery and fabulous winter sports.
Check out these web sites for more details...
Whistler world web

Read More
Whistler.com

Read More