Black Friday - All you need to know to grab a great sale bargain
Black Friday is the annual retail shopaholics day of fun. A day to go mad spending your hard earned cash and grabbing some brilliant bargain deals.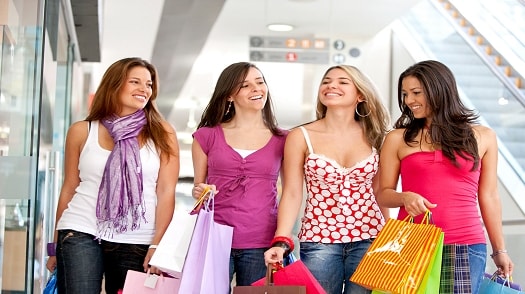 What is Black Friday?
Black Friday is a tradition started in the USA and as all things US style it slowly migrated across the Atlantic to hit the shores of Britain. The date drops on the day after thanksgiving and was dreamed up to entice people to spend their cash in the run up to Christmas. UK retailers saw an opportunity to increase sales at this very important time of the year and so jumped on the bandwagon as well.
Why is Black Friday so popular?
Retailers soon realised that they could bring in huge crowds by discounting their goods and so Black Friday became the biggest date in the calendar to shop. The date was such a success that it is now more popular than the last minute deals available in the Christmas sales. Items such as toys and electronic goods are the most heavily discounted as these are the ones that are most shopped for items.

There are many 'door busting deals' and 'loss leaders' to tice in the savvy shopper to part with their cash and some of which are so low that the store will not make a profit on them. There are two ways retailers create a buzz around the day and that's in the way they announce their deals. Some retailers send out emails or post on their websites what deals are on offer days in advance whereas other retailers prefer to leave it to the last minute to reveal their offers. The latter strategy creates anticipation and a huge buzz as customers keep checking back for an update.
Why is it called Black Friday?
Nobody really knows the history to the name but it's believed to be based on the way that retailers balance their accounts. If they are making a profit it's entered in black ink if they are making a loss it's entered in red ink. As the day is a massive boost in their sales it's a black day in their accounts thus the name Black Friday was born.

Back in the 1800's the word Black was also related to stock market crashes. In the US, the first time the term was used was on 24 September 1869, when two speculators, Jay Gould and James Fisk, tried to corner the gold market on the New York Stock Exchange.

When the government stepped in to correct the distortion by flooding the market with gold, prices plummeted and many investors lost sizable fortunes.
When did Black Friday start?
In the US since the start of the modern Macy's Thanksgiving Day Parade in 1924, the Friday after Thanksgiving has been known as the unofficial start to a bustling holiday shopping season. The tradition really took off in the UK in 2014 with the likes of PC World, Currys and ASDA leading the field of discount sales. In the UK people were shocked to witness massive fights break out in stores as shoppers fought amongst themselves to get hold of the biggest bargains. The state of affairs created criticism from all quarters.

The year later the situation had calmed down a bit and most people decided that the fight down at the local shops was not for them and they took to ordering goods at discounted prices online from the comfort of their living rooms. ASDA also decided at the last minute to move away from instore discounts due to the massive backlash and preferred to discount over the whole Christmas season rather than on just one day.

Online companies such as Amazon, Currys and PC World continue to lead the way in the battle of the bargain hunters. Shoppers also prefer to buy online as waiting in line in a store may not get them the offer they are after. Shopping online means you can see there and then if the offer you are after is still available for purchase.

In 2015 Currys claimed that it was selling 30 TV's every minute of the day after it started its discount sale at 6am. During the day it has been estimated that the UK spent around a billion pounds on the many deals, offers, discounts and bargains. Big ticket items included electronics, furniture and clothes. Other parts of the retail sector are also starting to cash in on the day with some airlines offering plane flights for just £2.


When is Black Friday?
In 2022 it will fall on Friday 25th November and usually falls anywhere between the 23rd and 29th November. Although it's not a recognised national holiday in the USA a lot of Americans take the day off work apart from those working in the retail industry. Black Friday is also spreading to many other countries around the world.

Dates for your diary...

Black Friday 2023 is on Friday, November 24, 2023
Black Friday 2024 is on Friday, November 29, 2024
Black Friday 2025 is on Friday, November 28, 2025
Black Friday 2026 is on Friday, November 27, 2026
Black Friday 2027 is on Friday, November 26, 2027
Black Friday 2028 is on Friday, November 24, 2028

Based on past history the discounting usually starts early on Thanksgiving and goes through the weekend to Cyber Monday (first heard of in 2005) and other events have been added to the calendar called Small Business Saturday and Grey Thursday. Most high street stores will open up at 5am and have an extended trading day to accommodate the hoards of people willing to spend their cash.

It's predicted that with the increase in mobile smart phones usage that sales will exceed all other forms of internet purchases. Savvy shoppers will be checking out other deals online while waiting in-line in a normal high street store.
Shops to keep an eye on for bargains
This is our list of the top stores to check this Black Friday for deals.

In the UK keep a watch on Currys, PC World, Argos, Amazon, Debenhams, M&S, House of Fraser, Boots, Tesco, John Lewis, Sainsbury's and Game.

In the USA look out for bargains from Walmart, Target, Amazon, Kohl's, Sears, AEO, Kmart, Toys R Us, Lowes, Best Buy, Old Navy, JCPenney and Macy's.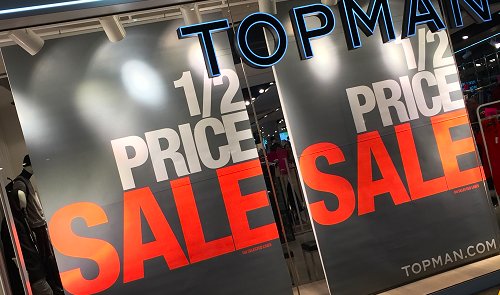 Is Black Friday just the US and UK?
Black Friday is spreading around the globe in Canada retailers were so upset that their customers were going south of the border to grab bargains that they also decided to adopt the tradition even though Thanksgiving in Canada is a month earlier than the USA.

Around the world Black Friday has made it to Mexico and is called El Buen Fin, which roughly translates as "the good weekend". In China they have created an event called 'Singles Day' or Guanggun Jie on the 11th November, 11/11 was chosen because the number "1" resembles an individual that is alone. This is now one of the biggest online shopping days in the world with over US$14.3 billion spent in 2015.
Our top ten tips to shopping smart on Black Friday
1. Decide in advance what it is that you want to buy and who you're buying for. You can't get to all the stores first thing so prioritise the must have items and go seek them out first.

2. Rank your purchases in value order. Buying a TV with a big discount will save you more cash than buying a new pair of trousers. Go for the big ticket items first.

3. If you have lots of items you need to think about teaming up with a group of friends to 'Divide And Conquor'. Send them off to different stores with a group list to buy for all of you in the group and stay in touch with your mobile phone just in case somebody discovers a too good to resist bargain not on the list. This way you can hit all the shops early on and get more of the items on your wish list. One thing to remember though is that some bargains may be limited to one per person so it may not always be the best option. Check out the store policies in advance.

4. Some shops offer price matching so check these stores out especially if they have smaller queues but beware they may not honour the agreement when Black Friday comes to town.

5. Shop online as some stores start discounting as early as the beginning of November. Check price comparison sites to make sure the price they are offering really is a bargain. Also have all your details already entered into the site so that when the time arrives it will be a huge time saver when you're wanting to make the quick buy.

6. If you like the thrill of queuing up then some stores have been known to give the first 50/100 people inline vouchers for hundreds of pounds off instore so it could be worth standing in the cold at midnight.

7. Some of the 'Doorbusting Deals' may not be what they appear to be. These items could be models made especially for Black Friday with the manufacturer reducing some of the specs you are hoping for to make them cheaper. Make sure that it has everything you need before you make a purchase.

8. Stay safe and use a credit cards instead of cash but make sure that you are not just running up a huge debt. Credit cards are safer if they get stolen and you can benefit from racking up points or cashback on the purchases you make as well as extended warranties and purchase protection.

9. Make sure you have some food and drinks with you especially if you are queuing through the night or you're out for a long days shop. Being tired and hungry is a certain recipe for disaster.

10. Check out social media as many retailers are now using these channels to give out special offers to social media followers and subscribers. Receive the latest news and updates by signing up to their email alerts.

Finally if you don't manage to grab the bargain you are after on Black Friday there's always Cyber Monday after the weekend. This is another chance for retailers to offer more stock at reduced prices and more chances for you to grab the bargain you want.