Hong Kong - Asia's World City
Planning a trip? here's the best time to go.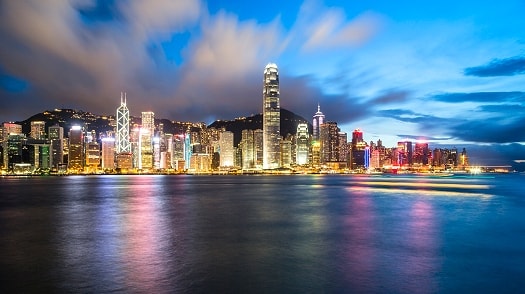 Take a walk along the Avenue of stars at Victoria Harbour waterfront, or take a cruise on the star ferry for city skyline views and easy connections between Hong Kong Island and Kowloon. Find a bargain in stores along Nathan Road or at the popular Stanley Market, all before sampling some of the best dim sum in town. This is just a small part of why so many people make a trip to Hong Kong one of their must see destinations.
Things to see and do...
The Peak
Perching on the peak at 396 m above sea level is the most stylish architectural Icon and landmark in Hong Kong. With an avant-gard design representing the epitome of modern architecture, the spectacular tower has been featured in millions of photographs and post cards across the world. Inside the peak tower there is a dazzling array of restaurants, shops, entertainment venues and the highest 360° viewing terrace set against a beautiful backdrop of the city.

The best way to enjoy the ultimate peak experience is by travelling on the Peak Tram offering you fabulous panoramic views of Hong Kong as it rises 369 meters (about 1,300 feet) above sea level. The peak team is one of the world's oldest and most famous funicular railways and is the pride of Hong Kong.

In the early days (circa 1880) most people were carried to and from The Peak in a sedan chair. In May 1888 The Peak Tram funicular service was initiated and helped shape the face of Hong Kong's development ever since.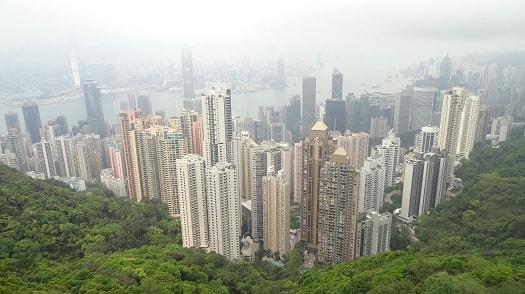 Sky 100
Sky 100 Hong Kong observation deck is the 'oasis in the city'. Located on the 100th floor of the International Commerce Centre, it is the only indoor observation deck in town offering full, stunning views of the city and its famous Victoria Harbour.

Immerse yourself in a tranquil atmosphere at 393 meters above sea level. Enjoy high definition views of Hong Kong at your own pace and enjoy sky-high gourmet dining. Sky 100 is sure to be a highlight of your time in Hong Kong.
Aberdeen fishing village.
Explore the origins of Hong Kong as a fishing village! Take a ride on a traditional sampan and see the lively floating community still in existence today. Check out the picture-esque Repulse Bay en route to Stanley with its majestic view of the South China Sea and the beautiful Repulse Bay Hotel reminiscent of colonial grandeur from a bygone age. Stanley market evolved from a charming fishing village and this former British military garrison has turned into one of the most popular open air markets in Hong Kong and a perfect placed for some bargain-hunting.


A Symphony Of Lights – Victoria Harbour
Grab your spot along the shores of Victoria Harbour every night for the highly popular free lazer, music and light show. A symphony of lights has been awarded the world's largest permanent light and sound show by Guinness world record's. Starting every night from 8 PM look up and immerse yourself in the symphony of light show which takes place on the skyscrapers blending classical music and amazing illuminations of lights and lasers. Get here early to grab the best viewing spots as habour side gets very busy.

The Star Ferry has been carrying passengers across Victoria Harbour since the late 19th century and is a unique way of cross the harbour from Hong Kong Island to Kowloon. A trip across the harbour at night is a great vantage point to see the Symphony Of Lights from the top deck. If you purchased the Octopus card this is a very versatile electronically stored value card which is accepted on most public transport and by many retailers. You can obtain your card at any MTR station, customer service centre or some retail shops.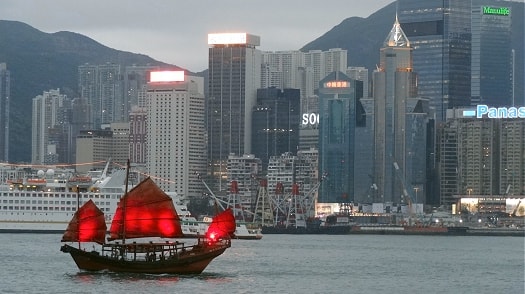 Shop till you drop
Hong Kong shopping has everything you can imagine located under one roof. As well as beating the heat experience a variety of shopping malls thrill. Start the day at the ifc mall and Time Square two of the cities most popular shopping areas. Head across the harbour for shopping bag adventures at Kowloon's Elements and the immense Harbour City. You will also find dozens of dedicated shopping streets, each focused on a specific product. Check out all the antiques at Cat Street, Shoe fans will trek along to Sneaker Street and Jewellery fans will find all they need on Jade Street.

Looking for something a little different to take home you could also try Bird Garden, Flower Market, and Goldfish market, but think carefully about immigration if taking something live back home with you. The Tsim Sha Tsui district, which includes Nathan Road, is busting with jewellery shops, restaurants and museums. Here you will also find the Star Ferry terminal, Avenue of the stars and the Victoria Harbour waterfront.
Nathan Road
Hugely popular with tourists and lined with shops and restaurants and also home to Kowloon Park. The "Golden Mile" as it was nicknamed in the past is served by no less than 5 MTR stations the road is easily accessible from anywhere in Hong Kong.
Causeway Bay
This is Hong Kong's major shopping district featuring a huge number of malls and trendy department stores, boutiques and market stalls. It can easily take you a full day to see it all and overwhelming can't possibly start to describe it. The Noonday Gun cannon is also fired from here at midday each day, a tradition originating from the 1860s.
Central Business District
The Central District of Hong Kong Island is the financial hub of the city and has been developing since the British administration in 1842. Explore how East meets West culture and find out about the famous landmarks colourful history, diverse culture and gain a sense of its rich colonial past by taking a ride on the oldest public transport system in town, a tram. This inexpensive fun way to travel has been running since 1904. Jump on board and grab a seat on the top deck for some great views as the tram passes through the Western district, Wan Chai, Happy Valley, Causeway Bay and North Point. Trams run daily from early morning until midnight have one flat fee and you can use your Oyster card to pay.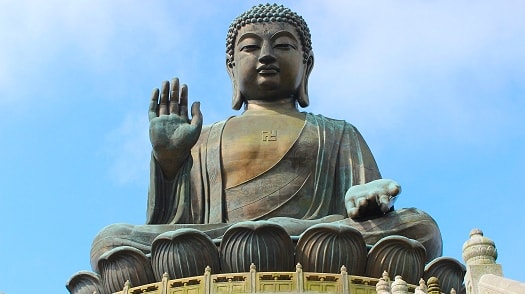 Lantau Island
Lantau Island situated in the south west of Hong Kong is one of the biggest islands in Hong Kong. Lantau Island is home to the Po Lin Monastery nestled among spectacularly scenic mountings, this peaceful monastery boasts marvellous views and is the home of one of the world's biggest outdoor seated bronze Buddha statues and Museum. The big Buddha, and Po Lin Monastery the largest of Hong Kong's Buddhist temples, are both major points of pilgrimage for Hong Kong Buddhists.

To reach the monastery take a ride in the Ngong Ping cable car and embark on a ride of a lifetime on the spectacular 5.7 km Skyrail with ever-changing picturesque panoramas across the lush terrains of Lantau, spectacular views of Hong Kong airport and the South China Sea. When you leave your cable car we will arrive at a 1.5 hectare culturally themed marketplace offering visitors a unique shopping and dining experience.
Hong Kong Disneyland
Also on Lantau Island is the home of Hong Kong Disneyland which offers over 100 immersive, unique Disney attractions and entertainment. If you have been to a Disney resort park in America you find very much the same at Disneyland Hong Kong there is Toy Story Land, Mystic Point, Grizzly Gulch, Adventureland, Fantasyland, Tomorrowland and Main Street USA. Don't miss the latest Disneyland paint in the night show, night parade and fireworks show.

It's really easy to get to Disneyland from Hong Kong as it is situated just 25 minutes away if you use the MTR station in Central. As well as the MTR service you can also get to Lantau Island by buses and taxis and many tour operators run trips there. Feeling peckish then try the unique Disney dining experience and savour the superb variety of dining opportunities in the park. Whether you like to choose hala, vegetarian or dim sum there are delicious food options all across the park as well as Cosmopolitan selections of Chinese, Western, South Asian and Japanese cuisine to suit every taste.
Cuisine
Hong Kong is a foodie paradise with over 11,000 restaurants offering world-class Cantonese food like dim sum-delicious Cantonese snacks served in bamboo baskets with Tea.

Hong Kong delicacies:

Shrimp paste
Salted egg yolks and salted fish
Phoenix tea
Fresh seafood dishes
Steamed glutinous rice cakes and rice dumplings
Egg custard's

Hong Kong seasonal dishes

There is always the seasonal dish to be sampled in Hong Kong from asparagus in the spring to hearty hotpots and snake soups during the winter and autumn is the true highlight though, when it's hairy crab season. Dim sum is Hong Kong's breakfast staple with delicacies such as shrimp dumplings, pork and shrimp, barbecue pork bun or try the rice rolls.
Expert tip
The short ferry ride to Macao is a must. Beautiful views are enjoyed across the harbour while Macao itself offers a fascinating insight into Portuguese and Chinese heritage.

Hong Kong is a perfect stop over destination to combine with a trip to Borneo a Bali or en-route to Perth and Sydney. If you are stopping over try to make it at least 3 days so you can get to see as much of what Hong Kong has to offer as you can.


Practical information
Language: Chinese (Cantonese) and English
Currency: the Hong Kong dollar
Flight time from the UK 12 hours