The Magic Of Orlando, Florida....
Planning a trip? here's the best time to go.

Orlando Florida is a mere 8 hours flying time from the UK, situated on the eastern side of the United States. Orlando is where make believe becomes reality and adults revert to children again. Besides the major attractions there is so much to spark the imagination that it is hard to know where to begin.
Orlando is the undisputed theme park capital of the world, and best known for Walt Disney World, home of the mouse. Within the WDW complex there are theme parks after theme parks to explore. It's easy to spend a whole day in Magic Kingdom, Epcot, Disney Hollywood Studios, Animal Kingdom and Downtown Disney, not forgetting dancing the night away in Pleasure Island.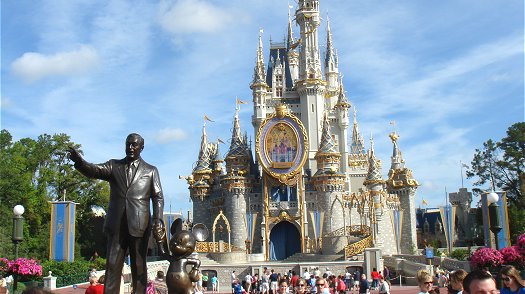 Sea World entertains whilst also educating about marine life. Here you'll get a hands on experience of some of the wonderful creatures that live in the ocean. Stroke a dolphin, tickle a flatfish or watch the killer whales having fun splashing the tourists in the front rows of the arena, Sea World is great for kids and adults alike.
If you love watching the movies, well in Orlando you get the chance to visit the largest working motion picture studio outside of Hollywood, Universal Studios is the place to "Ride The Movies". Visit the backlots and movie sets, see how special effects are created and if you're lucky you may even see a movie being shot in the Florida sunshine. Universal Studios is not only about the movies but has some of the best thrill rides in the world. The new Islands Of Adventure incorporates state of the art technology to thrill you into a new dimension of excitement.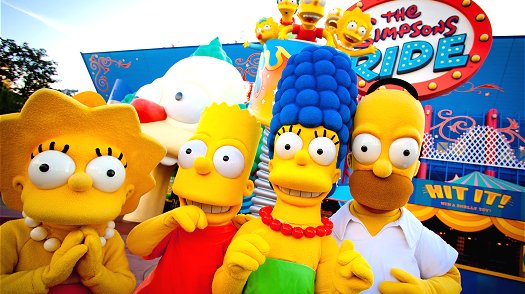 If you need to cool off in Orlando's tropical climate check out one of the many water parks dotted around the area. If shopping is your thing then this is the place for you. Factory Outlet Malls cater for the serious bargain hunter, with several of the malls offering the newest fashions from top designers. Eating in Orlando involves a diverse and flavourful cuisine, whether your taste is for lobster with a dash of sherry, roast rack of lamb with tarragon and fresh garlic, stone crab claws with tangy mustard sauce or simply a juicy grilled cheeseburger. The range of dishes will suite any appetite, with portions always on the large side. Florida is famous for Key Lime Pie and you'll find most restaurants have their own recipe for this yummy desert. If you fancy rustling up the taste of Florida in your kitchen here's the recipe for you to try at home.
Key Lime Pie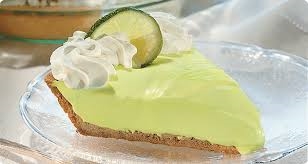 Ingredients....
3 egg yolks
quarter cup sugar
half cup lime juice
1 can sweetened condensed milk
pastry / digestive biscuits
Combine yolks, sugar and lime juice in a stainless steel bowl and mix with a whisk. Place bowl over a saucepan of boiling water and whisk constantly until thickened. Remove bowl and mix in the condensed milk. Pour into a dish lined with pastry or crushed digestive biscuits.
For Topping: beat 4 egg whites, blend in 6tbls. sugar and half tsp. cream of tartar. Beat until stiff and forms peaks. Cover filling with topping and bake in a 350 degree oven until egg whites are a golden brown. Voila simple Key lime pie.
Florida Night Life
When the sun sinks in the west the entertainment doesn't stop. Scattered throughout Orlando are dance clubs, alternative rock clubs, R&B shows, dinner shows with fiery entertainment in many themes. When you've exhausted Orlando's attractions and want to try something else that Florida has to offer. Try Busch Gardens, Daytona beach, Daytona speedway, the astronaut hall of fame or The Kennedy Space Center. Here you'll see scientists at work testing the international space station modules before they are blasted into space from the launch pad just 3 miles away. There's the Apollo Saturn V Centre that houses an actual 363 foot moon rocket and other exhibits, plus you'll have the chance to touch an actual piece of rock from the Moon and Mars.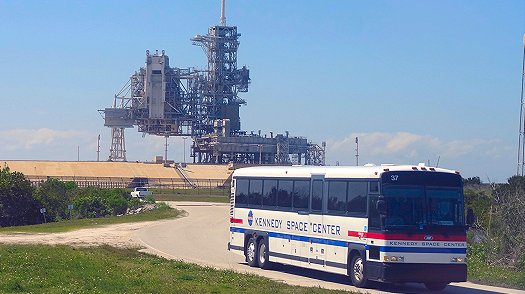 Orlando is the fun capital of the world with something new and exciting to do every day that two weeks is just not long enough. Try it once and you can be assured you'll return for the magic that is Florida.
Want to see more pictures of Florida then check out these pages....

My mates in Florida

Read More
International Drive and Seaworld

Read More
Florida Page

Read More
Orlando

Read More
Check out these web sites for more details...
Gator Land
Information Florida