So What Is New Year's Day All About....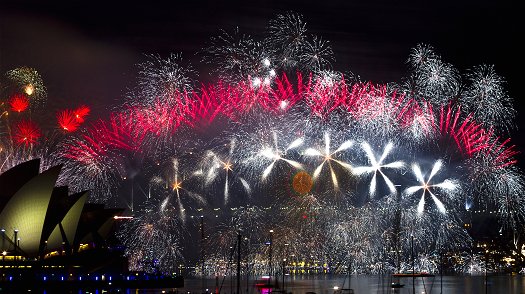 New Year's Day, first day of the year, January 1 in the Gregorian calendar. In the Middle Ages most European countries used the Julian calendar and observed New Year's Day on March 25, called Annunciation Day and celebrated as the occasion on which it was revealed to Mary that she would give birth to the Son of God. With the introduction of the Gregorian calendar in 1582, Roman Catholic countries began to celebrate New Year's Day on January 1. Scotland accepted the Gregorian calendar in 1600; Germany, Denmark, and Sweden about 1700; and England in 1752.
Traditionally the day has been observed as a religious feast, but in modern times the arrival of the New Year has also become an occasion for celebration and the making of personal resolutions. The Jewish New Year is called Rosh Hashanah, or the Feast of Trumpets, and is prescribed by the Old Testament as a holy Sabbath. It is celebrated (generally in September) on the first and second days of Tishri. The Chinese celebrate New Year's Day sometime between January 10 and February 19 of the Gregorian calendar. It is their most important holiday.
Traditionally, it was thought that you could affect your luck throughout the coming year by what you did or ate on the first day of the year. For that reason, it has become common for people to celebrate the first few minutes of a brand new year in the company of family and friends. After ringing in the New Year parties often last into the middle of the night. It was once believed that the first visitor on New Year's Day would bring either good luck or bad luck for the rest of the year. It was particularly lucky if the visitor happened to be a tall dark-haired man. Traditional New Year foods are also thought to bring good luck.
Other traditions of the season include the making of New Year's resolutions. This tradition dates back to the early Babylonians. Popular modern resolutions include anything from making a promise quit smoking or lose some weight. The early Babylonian's most popular resolution was to return borrowed farm equipment. The tradition of using a baby to signify the new year began in Greece at around 600 BC. It was their tradition at that time to celebrate their god of wine, Dionysus, by parading a baby in a basket, representing the annual rebirth of that god as the spirit of fertility. Although the early Christians denounced the practice as pagan, the popularity of the baby as a symbol of rebirth forced the Church to reevaluate its position. The Church finally allowed its members to celebrate the new year with a baby, which was to symbolize the birth of the baby Jesus. January 1st has only been celebrated as a holiday by Western nations for about the past 400 years.
All around the world people celebrate the coming of a New Year and the season with traditions from their country. Although the celebrations are not always held on the same day, they often include traditions of religious celebrations, special prayers and blessings, costume parties and parades. Here is how the New Year is celebrated in a few countries.
Greece
In Greece, St. Basil fills the children's shoes with presents at midnight.
Denmark
It is a good sign to find your door heaped with a pile of broken dishes at New Years. Old dishes are saved year around to throw them at the homes where their friends live on New Years Eve. Many broken dishes were a symbol that you have many friends!
Japanese New Year
People in Japan spend weeks planning for their New Year celebrations. They buy special food and make decorations for their front door out of pine branches, bamboo and ropes that are believed to bring health and long life. Fan ropes are also hung over the doors and roofs with seaweed or ferns to bring them happiness and good luck.
Ecuador
In South America "Ano Viejo" is celebrated by creating a fake person or dummy. The scarecrow looking person will be completely dressed and stuffed with old newspapers and firecrackers. The dummy is usually placed outside the home. He represents something that happened during the last year. At midnight each family lights the dummy on fire. As the dummy goes up in smoke the firecrackers also go off to add to the festivities. The old year is forgotten and the new year begins.
Good Luck Traditions
As you can see many countries have traditions that they believe will bring good luck for the new year.
In Puerto Rico children enjoy throwing pails of water out the window at midnight. Some believe that this rids their home of any evil spirits!
In Spain when the clock strikes midnight the people eat 12 grapes. One grape for every stroke of the clock to represent each month in the year. Each grape is said to bring good luck in the new year. Switzerland believes good luck comes from letting a drop of cream land on the floor on New Years Day.
In France people eat a stack of pancakes for luck and good health.
Belgium farmers wish their animals a Happy New Year for blessings.
Armenian women cook a special bread for their family. The bread is kneaded with luck and good wishes pressed into the dough before it is cooked.
In Northern Portugal children go caroling from home to home and are given treats and coins. They sing old songs or "Janeiro's" which is said to bring good luck.
Romanians had a tradition of listening to hear if the farm animals talked on New Years Day. If the animals talked it was considered bad luck so they are relived when they do not hear any talking animals.
Auld Lang Syne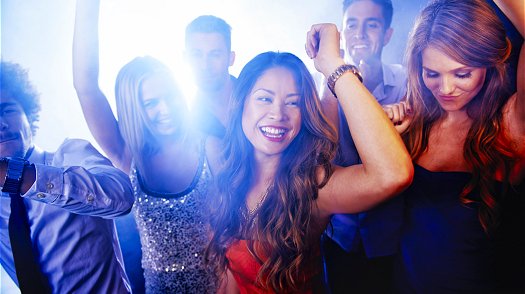 The song, "Auld Lang Syne," is sung at the stroke of midnight in nearly every English speaking country around the world. It was partly written by Robert Burns in the 1700's and was first published in 1796 after Burns' death. In the 1700's, early versions of the song were sung and this inspired Burns to write the well known modern version. Auld Lang Syne is a Scottish tune which means "old long ago," or more simply, "the good old days."
The lyrics of the song are...
Should auld acquaintance be forgot
and never brought to mind?
Should auld acquaintance be forgot
and days of auld lang syne?
For auld lang syne, my dear,
for auld lang syne,
we'll take a cup of kindness yet,
for auld lang syne.
Should auld acquaintance be forgot
and never brought to mind?
Should auld acquaintance be forgot
and days of auld lang syne?
And here's a hand, my trusty friend
And gie's a hand o' thine
We'll tak' a cup o' kindness yet
For auld lang syne
Discover More...
Making those New Year's resolutions

Read More
So what is Christmas all about?

Read More
All you ever wanted to know about Boxing Day.

Read More
Christmas Markets what are they all about?
Read More