Orlando Florida
Orlando Florida is one of my favourite destinations in the world. Here are a few photos from a recent trip.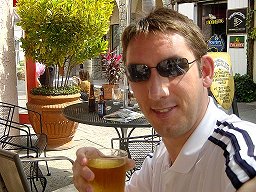 It's thirsty work being on holls you know!!!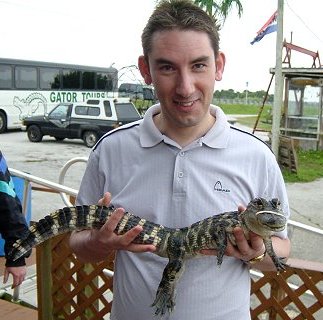 This little guy nearly got away. Aligator steaks anyone!!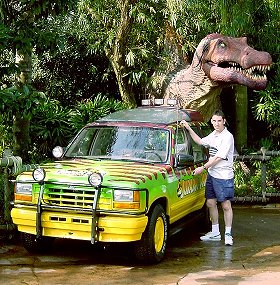 Oh dear I think one of his relatives is after me....quick let's hide in here.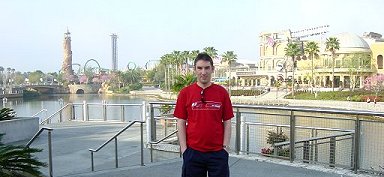 Here we are at the entrance to Universal Islands of Adventure
with the Hard Rock Cafe on the right.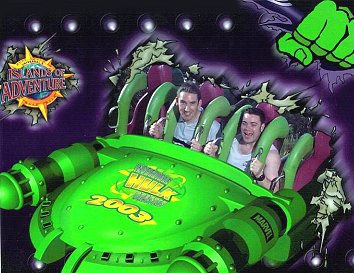 Time to get frightened silly on the Hulk roller coaster ride at
Universal Islands Of Adventure. Wicked ride ;o)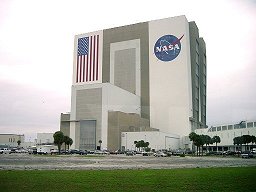 This is the Vehicle Assembly Building at Nasa where they attach the space shuttle to the external fuel tank and solid rocket boosters.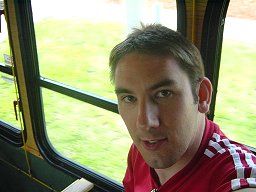 Oh look I'm sat on the i-ride Trolly heading off to spend some money at the designer outlet malls at the end of International Drive.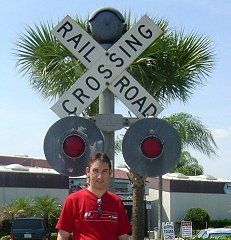 Here's just a shot of me and an American rail road crossing.
Want to see more pictures of Florida then check out these pages....