Orlando Florida Holiday Pictures....
In March I went to Orlando Florida for a holiday or as they say in America vacation. Here are a few of my holiday pics to bore you with.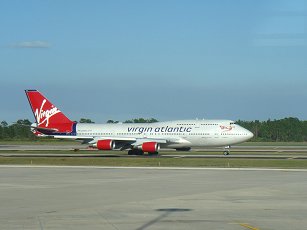 Here is the Virgin plane we flew out of the UK on and returned on.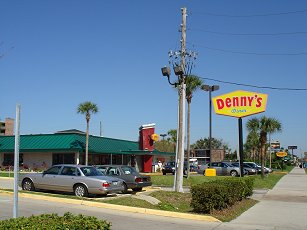 First on the agenda is to top up on real American Food.
Here's my favourite restaurant Denny's.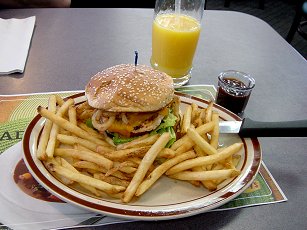 Here's a lunchtime snack in Denny's. Chicken burger with onion rings and fries.
Plus a nice healthy glass or fresh orange juice.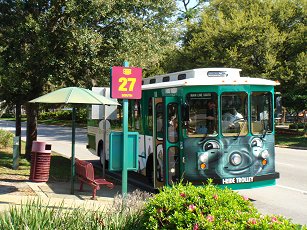 Now were tanked up lets jump on the I Ride local trolly bus.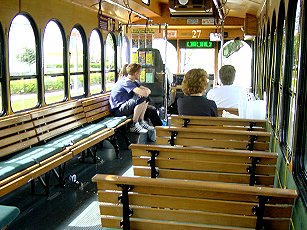 This is the view from the back seat of the I Ride trolley bus. Ding ding lets's go.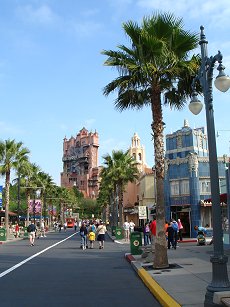 This is the street at Disney Hollywood Studios that takes you to the Tower Of Terror.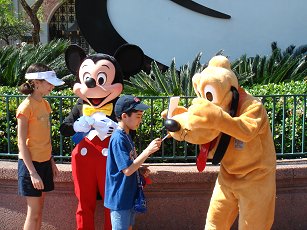 Here's Micky and Pluto signing autographs at Disney MGM Studios.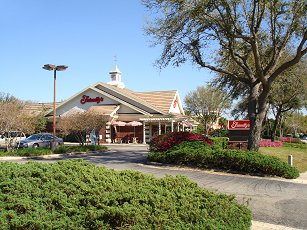 Back now on International Drive where we stayed.
One of the many restaurants that are located on this road.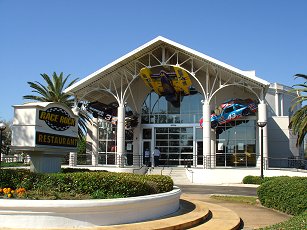 Race Rock is not operating anymore but was on International Drive. It was themed around racing and the whole building had cars dangling from the roof, inside and out.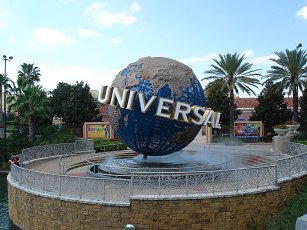 Here's the famous Universal spinning globe at the entrance to Universal Studios.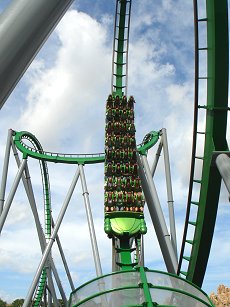 This is the awesome Hulk rollercoaster ride at Universal Islands Of Adventure.
You have to ride it to believe how good it actually is.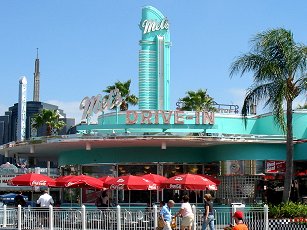 Here's Mel's Diner. It's a themed restaurant based on a 1960's American drive in.
Do you get the impression I do nothing but go to restaurants all day ;o)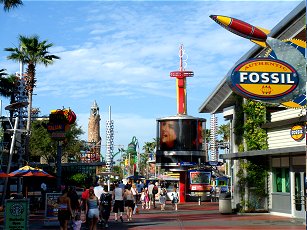 Let's head on over to Universal Studio's Islands Of Adventure theme park.
Turn left for Islands Of Adventure and turn right for Universal.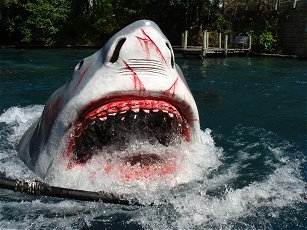 Here's a well known movie character. Jaws up to no good again.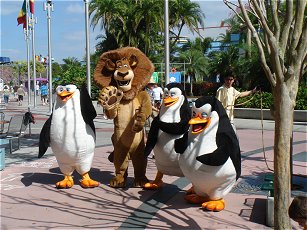 There' so many places to go and see oh yeah and you can wave to the
local wildlife! and it waves back :o)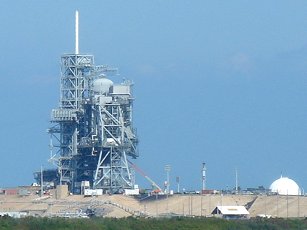 If theme parks are not your thing then you must be intellectual like me ;o)
if so a trip to NASA is well worth a visit
here's pad LC 39A where the space shuttle blasts off from.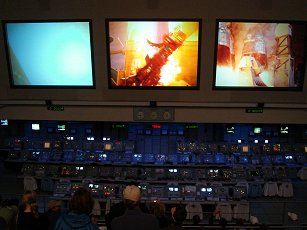 Watch a simulation of the launch of a Saturn V Rocket as it takes off
for a trip to the moon.
Want to see more pictures of Florida then check out these pages....