Elvis Presley the King of Rock 'n' Roll
Discover more about the life of Elvis Presley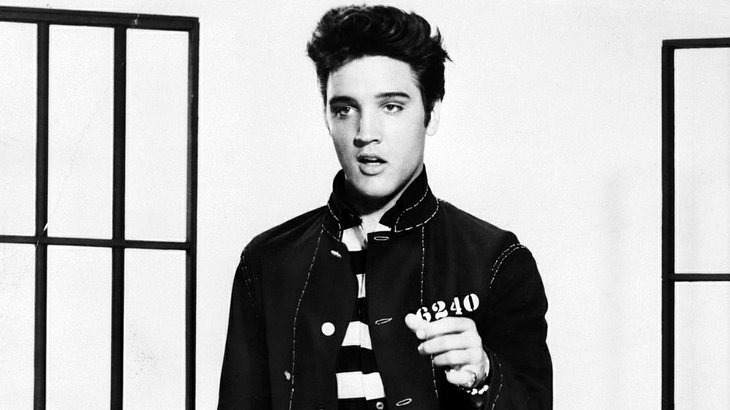 Elvis Presley in brief (Born: January 8th 1935 Died: 16th August 1977 )...
At the age of 10 he won a talent contest with a rendition of canine weepy "Old Shep" His real hair colour was ash blond
Pictures of the teenage Elvis show him wearing eyeliner (was he the first goth?)
Elvis's legendary manager Colonel Parker had worked the carnival circuit, at one point running a dancing chicken show
One billion people tuned into his 1973 TV special Aloha From Hawaii
"Before Elvis there was nothing" said John Lennon
Elvis Presley recorded more than 700 tracks in his lifetime. The Times online tried to select the 50 best songs he ever made. See if you agree.

Read More




| "The Word Elvisology is the official Graceland term for historical and statistical information on the life and career of Elvis.You can learn more facts about Elvis with this page." | |
| --- | --- |
Check out the Official Elvis Presley website
For all the very latest News about the world of Elvis click on Elvis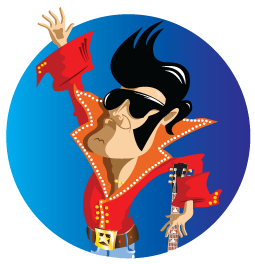 Want to buy Elvis stuff then check ou the Shop Elvis website.

Read More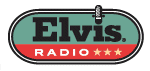 Now you can listen to Elvis radio 24/7 by visiting this website. Elvis Radio is a 100% commercial-free channel devoted exclusively to the songs of Elvis Presley, the world's greatest rock and roll superstar and a man who changed music forever. Click the logo to access.
The best Elvis impersonator is Trent Carlini to visit his website and see where he is playing next.
Are you looking for the latest Elvis Fan Club News? well here's the site just for you to visit.
July 5, 1954 - Elvis Presley, Scotty Moore, & Bill Black recorded "That's All Right" at Sun Studio and the big bang of Rock N' Roll exploded around the world. Visit the web site and take the tour to learn all about Sun Studios.
If you're thinking of traveling to Memphis and visiting all the sites and sounds that the city has to offer then check out Memphis Travel. It has all you need to know from Beale Street, where to eat, shopping, events through to information on visiting Graceland.
For more information about Elvis check out this page of facts and figures. You can even enter the quiz to test your knowledge on the King. Good Luck