The Greatest Halloween Songs
Celebrate the year's spookiest holiday with these essential creepy cuts.
There's something about Halloween that makes people wanna party! Maybe it's the cold, autumn weather. Perhaps it's the scary decorations and costumes. Or maybe it's the massive sugar high from all the sweets and candy. Whatever the cause, an essential component to any Halloween party is the music. That's why I've created this playlist that's good enough to wake the dead.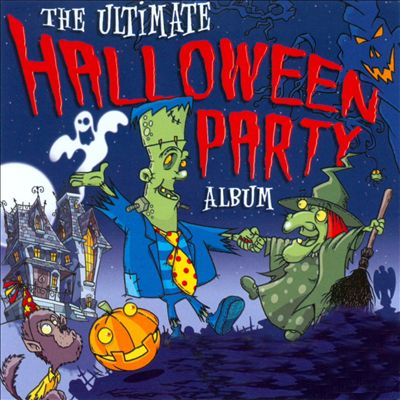 "(Don't Fear) The Reaper" by Blue Öyster Cult (1978)
"People are Strange" by Echo and the Bunnymen (1988)
"Somebody's Watching Me" by Rockwell (1984)
"Ghost Town" by the Specials (1981)
"Werewolves of London" by Warren Zevon (1978)
"I Put a Spell on You" by Screamin' Jay Hawkins (1956)
"I Put a Spell on You" by Bette Midler (1993)
'Rocky Horror Picture Show' Soundtrack - "The Time Warp" (1975)
"Ghostbusters" by Ray Parker Jr. (1984)
"Thriller" by Michael Jackson (1982)
"Monster Mash" by Bobby "Boris" Pickett & the Crypt-Kickers (1973)
"Bad Moon Rising" by Creedence Clearwater Revival (1969)
"Amityville (The House On The Hill)" by LovebugStarski (1986)
"Abracadabra" by Steve Miller Band (1982)
"The Time Warp" by Damian (1989)
"Witchcraft" by Frank Sinatra (1958)
"Devil Woman" by Cliff Richard (1976)
"Bat Out Of Hell" by Meatloaf (1979)
"The Witch Doctor" by the Cartoons (1999)
"Hungry Like The Wolf" by Duran Durran (1982)
"Evil Woman" by Electric Light Orchestra (1976)
"Ghost Riders In The Sky" by Johnny Cash (1979)
"Devil Woman" by Marty Robbins (1962)
"Better The Devil You Know" by Kylie Minogue (1990)
"The Devil Went Down To Georgia" by The Charlie Daniels Band (1979)
"Spanish Train" by Chris de Burgh (1975)


Discover More...
Find out all about Ghouls and goblins - even try out our Halloween recipe.
Read More
Halloween History Customs And Celebrations.
Read More