Students Section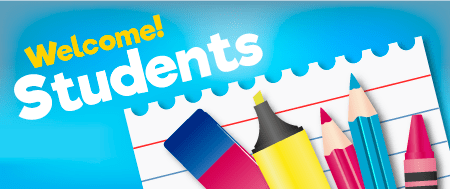 Hello to all my student visitors.
I get many visitors from Universities, Colleges and Schools from all over the world and it intrigues me to know what you're all looking at.
So to help me out, please drop me an email telling me what it is you're looking for. I can then add more of that type of content if I know what it is you're after.
In the meantime thanks for visiting and I've just started listing places that people are visiting from. Maybe your educational establishment is listed below, if not let me know and I'll add you to the list.
Thanks Paul :)
BAU - Bay Atlantic University, Washington DC - USA
Accrington Academy, Accrington, Lancashire - UK
University of Bath - UK
Sheffield Hallam - UK
University Of Hertfordshire - UK
APU University Cambridge - UK
Alton College Hampshire - UK
University Of Derby
Chadron State College Nebraska
University Of Maryland
Internet For Learning UK
University Of Leicester - UK
University Of Michigan
University Of South Africa
University Of Sheffield - UK
Boston University
University Of Pittsburgh
University Of Cambridge - UK
Embry-Riddle Aeronautical University
Thames Valley University - UK
Leeds Metropolitan University - UK
The Catholic University Of America
Ball State University
The Pennsylvania State University
St Cloud State University
University Of Toledo
Kings College London - UK
University Of Strathclyde - UK
Florida Atlantic University
University Of Surrey - UK
Croydon College - UK
Pepperdine University
University Of Leicester - UK
University Of Cape Town - South Africa
North Carolina State University
Murdoch University, Perth Western Australia
Ridley Hall College - UK
St John's College Cambridge - UK
Somerville College - UK
University Of Tennessee
University Of British Columbia
Faculty Of Arts @ British Columbia University
University Of Kent - UK
California University Of Pennsylvania
Cannock Chase Technical College - UK
Valencia Community College, Florida
Delaware Valley College
Texas A&M University
Bethel Public Schools
St Olave's School - UK
Birmingham College Of Food, Tourism And Creative Studies - UK
UCLA-University Of California
University Of Northern Colorado
Vanderbilt University - Nashville, Tennessee
University Of Notre Dame - Indiana
Diablo Valley College - California
University Of Salford - UK
Imperial College London - UK
DePaul University - Chicago
University Of South Florida
University Of Illinois
Queen's University Belfast - UK
Manchester Metropolitan University - UK
Devry University California
University Of Oklahoma
Iowa State University
Roanoke College - Virginia
Drexel University - Philadelphia
Washington State University
Santa Rosa Junior College - California
University Of Manchester IST - UK
University Of Colorado At Boulder - Colorado
Georgia Institute of Technology - Atlanta Georgia
Saginaw Valley State University - Michigan
University Of Rochester - New York
Brigham Young University - Hawaii
University Of Durham - UK
Bowling Green State Univesity - Ohio
University Of Greenwich - UK
University Of Portsmouth - UK
University Of North Carolina
Columbia University
Old Dominion University - Virginia
Washburn University - Kansas
University Of Edinburgh - UK
Sheffield College - UK