Online Radio Stations
The internet is fastly becoming a popular platform for radio broadcasting. With radio station set up and running costs far less than conventional broadcasters, internet radio can be accessible to broadcasters of even the smallest budget. Kids in their bedrooms are now creating and managing their own online radio station tailored to their own brand and choice of music. Conventional radio is broadcast using transmitters at fixed locations. The further the radio is from the transmitter, the weaker the signal becomes until the station cannot be heard. With internet radio broadcasting via a web connection the use of radio waves is eliminated and is therefore available for everybody to listen to no matter where they live.
Radio online can have higher audio quality than DAB, programming that you can listen to again and again (on demand), podcasts and stations that the listener can customise themselves. With new technology developing constantly you can now plug in wi-fi players and take them around your home. No longer are listeners tied to a computer to be able to listen.
Internet radio streams are usually coded in MP3, WMA or AAC/AAC+ whereas DAB uses the MP2 audio codec. Because of this there are now thousands of internet stations providing far higher quality audio than DAB. The majority use 128kbps bit rate or higher which is comparable to CD quality.
On-demand (listen again) Programmes
Internet radio can be broadcast "as live" like normal terrestrial radio or "on demand" which is where the listener makes the choice of what to listen to and when from a library of recordings. The BBC iPlayer has become very popular and shows just how important on demand services for radio and TV will be in the future. The most popular on demand radio service is the BBC's iPlayer and they are now using streams in mp3 format and experimenting with 320kbps streams.
Thousands Of Free Internet Radio Stations To Choose From
As well as receiving radio stations from the UK, web listeners can tune into radio stations from across the world and all of them for free. Shoutcast.com is a great internet portal for discovering new internet stations as it streams over 30,000 stations. Here you can choose a station by its popularity, bit rate or by the genre of music you like. Internet stations also display to the listener the name of the track and artist playing with some websites linking to online music stores where you can purchase the tracks that you're listening to.
Podcasts
Some internet broadcasters like to go down the podcast route. These are pre-recorded files usually in MP3 format that you can download and place on a portable music player and take with you on the bus to work or to play in the car on long journeys. Podcasts are now available for all types of subject and music and are made by media organisations such as the BBC, national newspapers, local commercial stations and you've guessed it kids in their bedrooms.
Personalised Online Radio Stations
Personalised online radio stations are the new kid on the block as far as radio goes and are growing by the minute. Personalised stations use computer software to track what a listener likes, what they skip, what they repeat, and then makes a prediction using a special algorithm to decide what they would like to listen to next. This produces a unique radio station tailor made to that listener.
Live 365 is the premier provider of internet radio streams for independent radio broadcasters. Acting as the transmitter they channel thousands of radio station streams to their servers to make it simple for even the novice to operate. With Live365 you can be a DJ or programme director or both making your programmes available to a world wide audience.
There are 2 types of person that starts in internet station, one that wants to run a commercially viable business creating revenue and the second that just wants to do it for fun and to share their music collection with other like minded listeners. Setting up a station does not require a vast technical knowledge, if you can record and upload MP3 files then you are on your way to becoming an internet broadcaster. Broadcasting on Live365 covers your music royalty payments and is part of the price you pay monthly. If you're broadcasting for profit you will need to upgrade your package and have to pay royalties based on a percentage of your revenue.
Setting up a professional station will also mean you need to consider buying a PC to act as a server, electricity costs, CD or MP3 music file costs, mixing desk, microphones, headphones, playout software, DJ wages and promotional and marketing costs. Some internet radio stations employ dj's who work for free in order to gain experience or they just do it for the love of it and for the thrill of broadcasting to the world.
Example of an Online Radio Station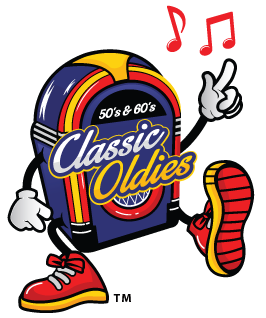 Other Useful Online Broadcasting Links
www.live365.com

www.internet-radio.org.uk/

www.shoutcast.com

www.icecast.org

www.last.fm

www.1.fm



Here's a guy to show you how to build your own Online Radio Station