Las Vegas Holiday Pics....
Recently I travelled to Las Vegas in the USA for a holiday. Here are a few of my holiday pics to bore you with ;o)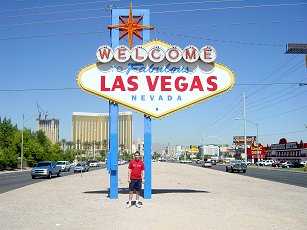 Here I am at the famous Vegas sign at the start of the Las Vegas Strip.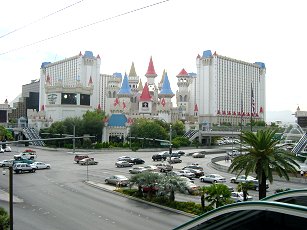 Here's the hotel I stayed in The Excalibur based on an English medieval castle, complete with Merlin the wizard, Knights and dragons in the mote.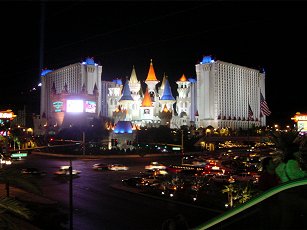 Here's the Excalibur Hotel at night time. You can just make out the light emitting from the top of the Luxor Pyramid.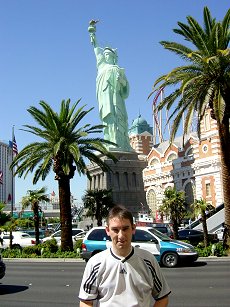 Here's me again outside the New York New York Hotel. The hotel is built like the New York skyline complete with a statue of liberty.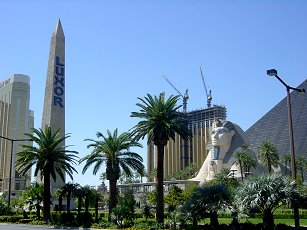 This is the Luxor hotel based on the sphinx and pyramid of Giza. The hotel is shaped like a huge pyramid with the worlds strongest light shining out of the top of it at night.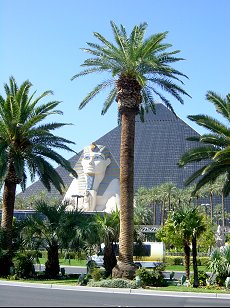 Another shot of the Luxor Hotel.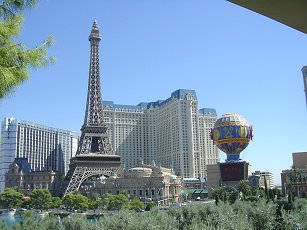 This is the Paris Hotel themed around, you guessed it Paris. The hotel has a 50% scale replica of the Eiffel Tower with observation deck at the top and a restaurant inside.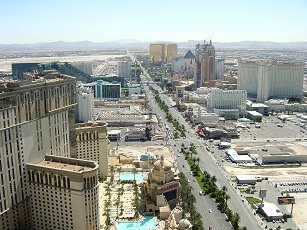 Here's a view of the top end of the Las Vegas strip with the new Sahara Hotel on the left, the MGM grand behind it. Top right the Mandalay Bay, Excalibur, New York New York and the Monte Carlo.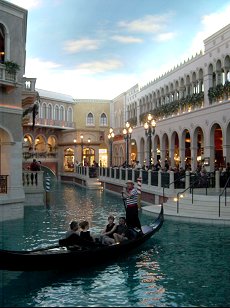 This shot was taken inside the Venetian Hotel. The ceiling is painted to look like the sky. It turns dark at times and the street lamps come on. It also has a thunderstorm with lightening and it actually rains inside the building.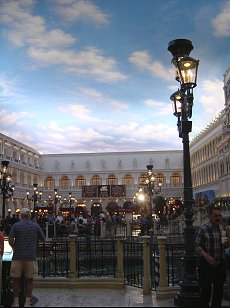 Another shot of the inside of the Venetian Hotel. This is St. Marks Square a copy of the real St. Marks Square in Venice.